High Integrity

with

High Standards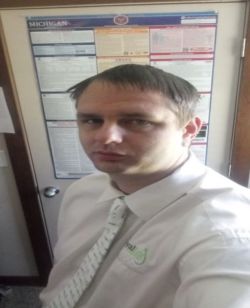 Director of Operations - Michael E. Crossman
Certified in General Cleaning
Certified in General Safety
Certified in Bloodborne Pathogen Training
Certified in Window Washing Training
Certified in Carpet Cleaning Training

---
"We don't get paid for time, we get paid for value"!
Are you thinking about the value you are getting for the price you are paying for your cleaning? Although the price is important, great value is priceless. Value might be measured in communication, response time or dealing with a one-stop vendor for all your cleaning and supply needs.
My partner Kristine and I, are NOT absentee owners. We are going building to building actively working and completing quality inspections reports in and around Loyal Leaf Cleaning. This is a BIG benefit for you because it ensures your getting the quality of work that you are entitled to.
Here are some problems associated with poor indoor air quality.
Poor indoor air quality can cause a variety of illnesses and can cause worker absences.
Poor air quality can also cause acute health conditions and decrease worker and student performance.
Poor indoor air quality can reduce a person's ability to perform mental tasks that require concentration, memory skills or calculation.
Poor indoor air quality consistently ranks among the top five environmental risks to public health.
Poor indoor air quality can lead to:
Puffy, red, itchy, dry and irritated eyes.
Earaches and ear infections.
Sore, dry and scratchy throat.
Stuffy, runny, dry noses, or excessive sneezing.
Headaches.
Chest congestion, coughing, wheezing or difficulty breathing.
Dry skin or skin rashes.
---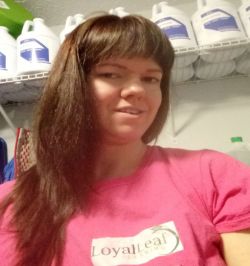 Operation Manager - Kristine Crossman
Certified in General Cleaning
Certified in Blood-borne Pathogen Training
Certified in Window Washing Training
Our Mission Statement
Loyal Leaf Cleaning LLC is committed to delivering the exact services our commercial and residential cleaning customers want, we listen closely to their expectations, taking a pro-active approach in defining their needs, and building the best partnering relationship possible.
We are also committed to acting with honesty and integrity at all times in all aspects of our business. We are committed to the continuous development of our quality control system and training to ensure that the obligations of Loyal Leaf Cleaning LLC and the need of our customers are achieved and satisfied continually.
---
Call for a FREE Quote
---